Watch: First-ever drag race between flying cars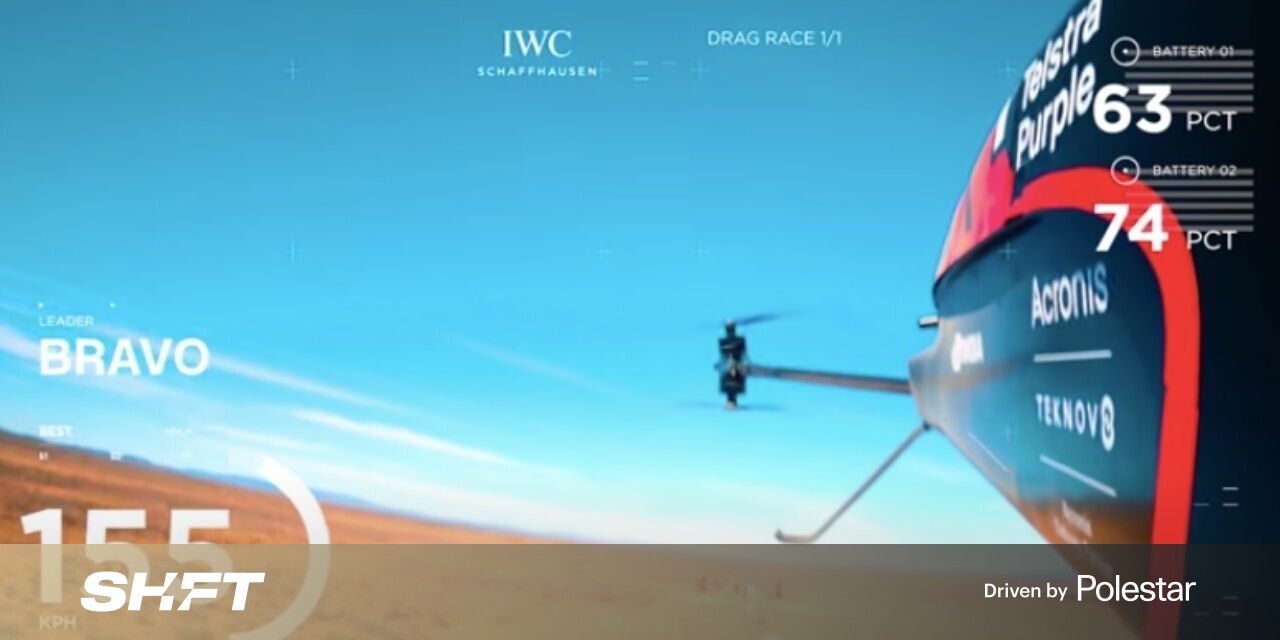 Back in June, Australian startup Alauda Racing unveiled its Airspeeder MK3. The company defines the aircraft as a full-sized remotely-operated electric vertical take-off and landing vehicle (eVTOL).
The Airspeeder though isn't your average eVTOL — it's a flying race car.
On Thursday, Alauda set two Mk3s to fight against each other down a 300m drag strip over the deserts of South Australia. And it's a true battle of speed, with the aircraft reaching over 154km/h during the video.
The two teams were composed of Alauda's engineers and official remote test pilots. The aircraft do have space in their cockpit for a pilot, but for now they're controlled by "telebotic avatars," called Aviators, linked to pilots on the ground — which makes it a bit less impressive.
Nevertheless, the company is planning to move forward to manned races (especially with the production of the Airspeeder MK4), once uncrewed races have proven to guarantee safety.
The Airspeeder's very first drag race, which you can watch on the video above, is but a pre-season test race of the EXA series, during which
elite pilots will take to the skies to race prop-to-prop while navigating electronically governed racetracks in the skies above some of the most visually arresting scenery in the world.
Alauda plans to bring "the most exciting and future focused motorsport on the planet," but for now we just get a small taste.