Solve snoring issues with Pre-Black Friday savings on this sleep simulator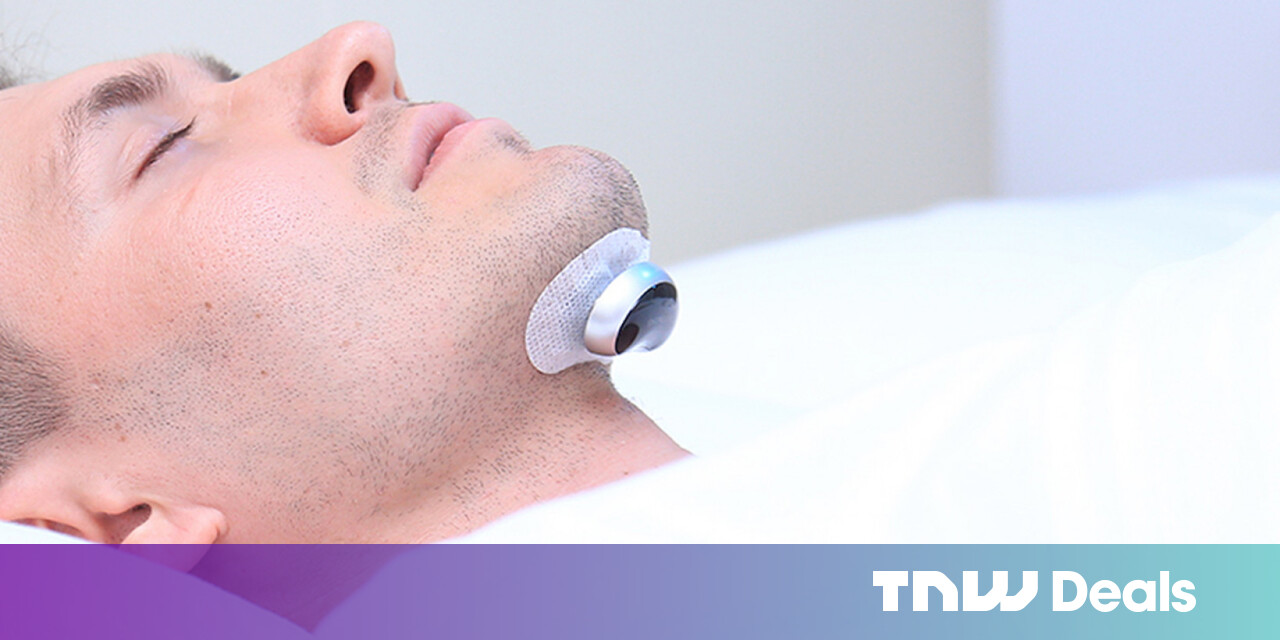 Whether you are attempting to sleep alongside someone who snores or dealing with that issue yourself, it's a problem that impacts more people than you might imagine. As a result, there are an abundance of so-called solutions available on a variety of markets, each promising to solve the issue but most of them under-delivering and leaving you increasingly frustrated while searching for other options.
Set aside that frustration by gaining a tremendous boost from the Snore Circle Anti-Snoring Sleep Aid Muscle Stimulator, which can now be purchased with a major price drop. For a limited-time, our Pre-Black Friday deal discounts the final cost of this potential life-changing device to only $58.61 (reg. $119) with code SAVE15NOV.
Improve your rest quality all night with an easy-to-use electronic muscle stimulator that attaches to your chin as and guide your muscles. The end result is tremendously helpful and won't bother you a bit.
When snoring is detected, the stimulator guides the muscle around the throat to tighten and open up the airway, ensuring you breathe smoothly and quietly. That's wonderful news for those in dire need of more sleep to maximize daytime activities, and for those of us with partners who tend to become increasingly noisy as nights go on.
According to Harvard Health, approximately 44 percent of men and 28 percent of women, ages 30 to 60, snore on a regular basis. Thanks to this advanced device, you no longer need to be among them.
Clear your airways by preventing throat muscles from becoming a physical obstruction, which can be caused by nasal problems, sleep deprivation, an unhealthy diet, and much more. This device's instant response ensures that is no longer an issue, without interrupting your slumber.
Stop letting those sleepless nights stack up and solve your snoring problem, once and for all, with the Snore Circle Anti-Snoring Sleep Aid Muscle Stimulator for only $58.61 (reg. $119) with code SAVE15NOV.
Prices subject to change.