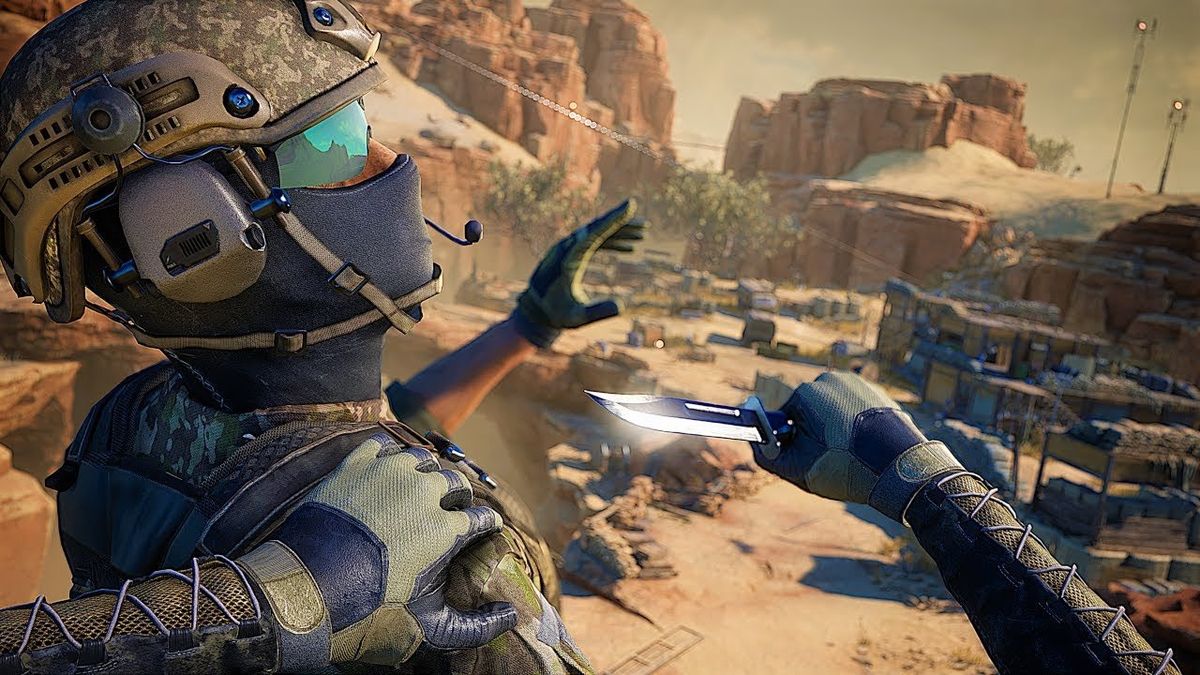 Sniper Ghost Warrior Contracts 2 has been delayed on PS5.
According to a statement put out by developer CI Games across its social media channels, Sniper Ghost Warrior Contracts 2 is "still set to release as planned on PS4, Xbox One, Xbox Series X/S and PC on June 4", but "unforeseen technical issues" that have "only been very recently discovered" has seen the PS5 version pushed back.
Some important news for our PS5 players pic.twitter.com/EuDT0GymiOMay 7, 2021
See more
To make up for the delay, the developer confirmed that all PS4 editions will include a free digital upgrade to the PS5 version "ready to download upon its release to ensure PS5 players can still enjoy the game on June 4".
This means that while PS5 players won't be able to play the game with next-gen extras on release day, they can play the PS4 version on release, and then upgrade to the PS5 version just as soon as it's available.
The developer has also offered a further "goodwill" gesture, too, by releasing the first "major DLC (a new and extensive region complete with brand new contracts" free of charge "to the entire playerbase across all versions".
"Once again, we would like to sincerely apologise for the delay and assure you, our valued community, that we are doing everything to resolve it as soon as feasibly possible, but with equal consideration for our already hard-working team," the statement added.
Here are all the new games of 2021 (and beyond).
How To Find Mutagel In Ark Genesis Part 2?
After a long wait, Studio Wildcard has finally released the final storyline for Ark: Survival Evolved. With the arrival of Ark: Genesis Part 2, several new creatures, weapons, and other items have appeared in the game.
In order to fulfill their missions, players need to find several items in the game that helps in upgrading or creating other items in the game.
One such item is Mutagel In Ark: Genesis Part 2 which players need to find in order to progress in the story.
In this guide, we shall take a look at how to find Mutagel in Ark and how to use it to create Mutagen.
MORE: Ark Genesis Part 2 – All New Dinos And Creatures
Mutagel Location In Ark Genesis Part 2
The Mutagen is a resource that enables the survivor to further evolve their existing tames in Ark: Genesis Part 2. It can also be used to improve the statistics of non-bred dinos in the game.
Mutagel can also be crafted into Mutagen at a Chemistry bench, which can be used later to tame Stryders. It takes 800 Mutagel to make 1 Mutagen so make sure you collect lots of it.
To get Mutagel from rocks, you can head over to the space area where you can find different rocks depending on the time of the day.
Next, you need to look for orange/golden colored rocks in the space area to mine Mutagel. These rocks are scattered in the area and they contain both Mutagel and Ambergris inside it.
You can use a pickaxe to break the rocks and collect Mutagen from it.
Alternatively, you can obtain Mutagel in Rockwell's Innards biome from a Mutagen plant. It yields 1 Mutagel and 1 Plant Species R Seed. It can also trigger a defense against multiple Summoner and their minions.
Have something to tell us about this article?
Genshin Impact 1.6 Kazuha Banner 4 Star Characters, Release Date
Last year was filled with a number of highly anticipated titles, but Genshin Impact managed to come out on top amidst all of that. By the end of the year, it had over 40 million players.
When it comes to updates, there are only a few games that are as consistently updates as Genshin Impact. With a new update releasing every six weeks, fans always have tons of new content to look forward to.
MORE: Genshin Impact 1.6 Livestream Officially Announced
With the release of the next update drawing closer, the community is quite eager to know what new stuff we will be getting in the 1.6 Update. So far, we have got to know that we will finally be getting costumes, something fans have been asking for quite a while now.
Apart from that, a new region known as Summer Islands and character, Kazuha, will be joining the game.
Genshin Impact 1.6 Kazuha Banner 4 Star Characters, Release Date
Today, a new leak has given us the details of the Kazuha banner. The leak comes from popular Genshin Impact leaker Lumie and it states that the Kazuha banner will be featuring Rosaria, Bennett, and Razor.
This is in line with the leaks which surfaced almost a month ago, so it seems quite likely that this is true. Do note that unless official information is out, this should be taken with a grain of salt.
Apart from that, the Klee banner will also be arriving as per leaks. It will be featuring "Klee – Fischl – Sucrose – [No Trial]", according to Wangsheng Funeral Parlor. It will be interesting to see if we actually end up getting the same characters. However, considering that leaks in the past have been quite accurate, there is high chance of this being true. As far as the release date is concerned, Kazuha might be the first banner arriving in 1.6, followed by Klee.
Have something to tell us about this article?
First Biomutant patch will tackle dialogue problems alongside combat Biomutant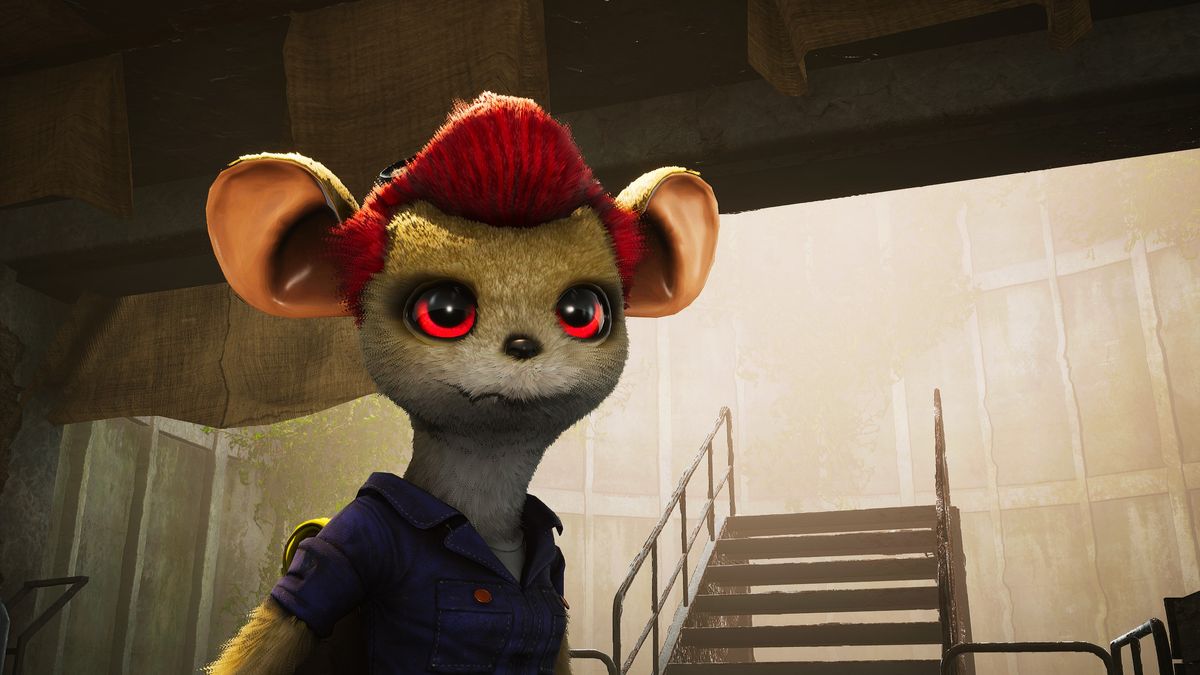 We are working on an update for #Biomutant which we will hope to get into players' hands soon.Most likely we will be able to deliver the update to PC platforms first and then to consoles. The update will include bug fixes and changes based on community feedback.May 29, 2021
See more
The developers at Experiment101 have announced they're working on an update for Biomutant, naturally, that they "hope to get into players' hands soon." The update will include work on some of the community's most persistent bugbears, like "the pacing of dialogues, narrator settings, difficulty settings, video settings like depth of field and motion blur, loot and enemy tuning as well as sound and combat."
Weird dialogue pacing, as well as the persistent and constant narration, have been key notes from many players. Though you can turn down the constant chatter from the narrator, you can't turn it off.
Key for some people, me included, is a promise to change video settings like depth of field and motion blur. Some people don't like those. I do not like them. For now, you can go and find some mods to change those—they're already out there.
Reviewer James Davenport found Biomutant to have a charming world, but lackluster gameplay, in our review. "Biomutant feels like it's going to be much more," he said, "but in practice it's an endless stream of new ideas that go nowhere and beautiful, toxic landscapes with little to offer except an excuse to use photo mode."
Nonetheless, James did give out some hot tips for making the most of Biomutant.
We are working on the pacing of dialogues, narrator settings, difficulty settings, video settings like depth of field and motion blur, loot and enemy tuning as well as sound and combat.May 29, 2021
See more