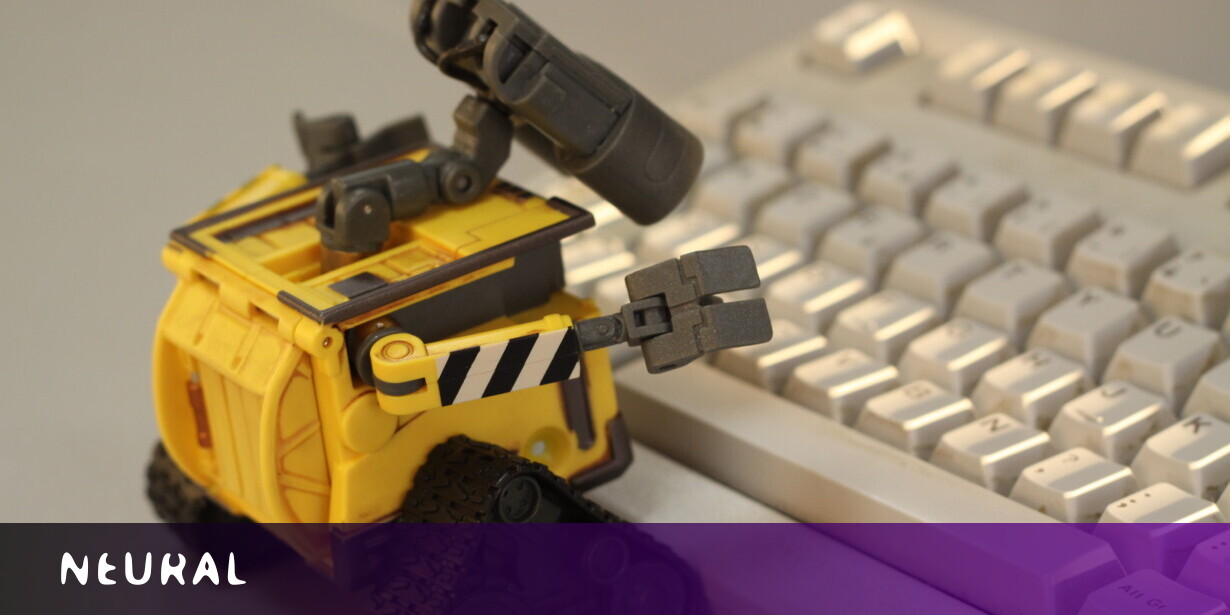 GPT-3, the highly-touted text generator built by OpenAI, can do a lot of things. For example, Microsoft today announced a new AI-powered "autocomplete" system for coding that uses GPT-3 to build out code solutions for people without requiring them to do any developing.
But one thing the technology can not do is "dupe humans" with its ability to write misinformation.
Yet, you wouldn't know that if you were solely judging by the headlines in your news feed.
Wired recently ran an article with the title "GPT-3 can write disinformation now – and dupe human readers," and it was picked up by other outlets who then reflected the coverage.
While we're certainly not challenging Wired's reporting here, it's clear that this is a case of potential versus reality. We hope to illuminate the fact that GPT-3 is absolutely not capable of "duping humans" on its own. At least not today.
Here's the portion of the Wired article we most agree with here at Neural:
In experiments, the researchers found that GPT-3's writing could sway readers' opinions on issues of international diplomacy. The researchers showed volunteers sample tweets written by GPT-3 about the withdrawal of US troops from Afghanistan and US sanctions on China. In both cases, they found that participants were swayed by the messages. After seeing posts opposing China sanctions, for instance, the percentage of respondents who said they were against such a policy doubled.
A lot of the rest gets lost in the hyperbole.
The big deal
Researchers at Georgetown spent half a year using GPT-3 to spit out misinformation. The researchers had it generate full articles, simple paragraphs, and bite-sized texts meant to represent social media posts such as tweets.
The TL;DR of the situation is this: The researchers found the articles were pretty much useless for the purposes of tricking people into believing misinformation, so they focused on the tweet-sized texts. This is because GPT-3 is a gibberish-generator that manages to ape human writing through sheer brute force.
Volumes have been written about how awesome and powerful GPT-3 is, but at the end of the day it's still about as effective as asking a library a question (not a librarian, but the building itself!) and then randomly flipping through all the books that match the subject with your eyes closed and pointing at a sentence.
That sentence might be poignant and it might make no sense at all. In the real world, when it comes to GPT-3, this means you might give it a prompt such as "who was the first president of the US?" and it might come back with "George Washington was the first US president, he served from April 30, 1789 – March 4, 1797."
That would be impressive right? But it's just as likely (perhaps even more so) to spit out gibberish. It might say "George Washington was a good pants to yellow elephant." And, just as likely, it might spit out something racist or disgusting. It was trained on the internet, with a large portion of that being Reddit, after all.
The point is simple: AI, even GPT-3, doesn't know what it's saying.
Why it matters
AI cannot generate quality misinformation on command. You can't necessarily prompt GPT-3 with "Yo, computer, give me some lies about Hillary Clinton that will drive left wingers nuts" or "Explain why Donald Trump is a space alien who eats puppies," and expect any form of reasonable discourse.
Where it does work, in short form tweet-sized snippets, it must be heavily-curated by humans.
In the above example from the Wired article, the researchers claim humans were more likely to agree with misinformation after they read GPT-3's generated text.
But, really? Were those same people more likely to believe nonsense because of, in spite of, or without the knowledge of the fact that GPT-3 had written the misinformation?
Because it's much less expensive, much less time-consuming, and far easier for a basic human to come up with BS that makes sense than it is for the world's most powerful text generator.
Ultimately, the Wired piece points out that bad actors would need a lot more than just GPT-3 to come up with a viable disinformation campaign. Getting GPT-3 to actually generate text such as "Climate change is the new global warming" is a hit-or-miss prospect.
That makes it useless for the troll farms invested in mass misinformation. They already know the best talking points to radicalize people and they focus on generating them from as many accounts as possible.
There's no immediate use for bad actors invested in "duping people" to use these types of systems because they're dumber than the average human. It's easy to imagine some lowly-employee at a troll farm smashing "generate" over and over until the AI spits out a good lie, but that simply doesn't match the reality of how these campaigns work.
There are far simpler ways to come up with misinformation text. A bad actor can use a few basic crawling algorithms to surface the most popular statements on a radical political forum, for example.
At the end of the day, the research itself is incredibly important. As the Wired piece points out, there will come a time when these systems may be robust enough to replace human writers in some domains, and it's important to identify how powerful they currently are so we can see where things are going.
But right now this is all academic
GPT-3 may one day influence people, but it's certainly not "duping" most people right now. There will always be humans willing to believe anything they hear if it suits them, but convincing someone on the fence typically takes more than a tweet that can't be attributed to an intelligent source.
Final thoughts: The research is strong, but the coverage highly exaggerates what these systems can actually do.
We should definitely be worried about AI-generated misinformation. But, based on this particular research, there's little reason to believe GPT-3 or similar systems currently present the kind of misinformation threat that could directly result in human hearts and minds being turned against facts.
AI has a long way to go before it's as good at being bad as even the most modest human villain.
Greetings Humanoids! Did you know we have a newsletter all about AI? You can subscribe to it right here.
Amazon's best MacBook Pro deals of 2021 are available right now
Are you looking for the fastest and most responsive experience possible on a laptop computer? You don't need to spend a small fortune on a custom gaming machine with a gazillion gigabits of RAM. All you need is a new Apple notebook with Apple's incredible M1 chip. And prices actually start much lower than you might think! That's especially true for Apple's Pro-grade M1 laptop. As a matter of fact, Amazon's best MacBook Pro deals of 2021 are happening right now!
2020 Apple MacBook Pro with Apple M1 Chip (256GB) List Price:$1,299.00 Price:$1,099.99 You Save:$199.01 (15%)
Buy Now Available from Amazon, BGR may receive a commission
The latest-generation M1 MacBook Air is Apple's most affordable laptop you can get with the new M1 chipset. As if you don't already know, Apple's M1 is the SoC that's making all kinds of waves right now. This entry-level Apple laptop is still powerful enough to computer crush rival Windows laptops that cost twice as much. And that's especially true while Amazon is discounting the MacBook Air by up to $150.
Best MacBook Pro deals
Apple's new Air laptop is lightning-fast indeed, but there's another M1-powered Apple notebook that's even more powerful. If you want the best of the best, you're likely eying a brand new Apple M1 MacBook Pro instead of the Air. If that's the case, we have some fantastic news: Now is the time to pull the trigger because Amazon is offering all-time low prices on both the 256GB model and the 512GB version, with $200 discounts on either size!
Searching for the fastest and most powerful Apple computers ever made? You now have four models to choose from. The new Mac mini is one, plus the new MacBook Air, and 13-inch MacBook Pro. And now, the new M1 iMac has finally been released (plus, it's $50 off at Amazon!). These computers are all insanely powerful, and they're all very new to Apple's lineup. Despite how new they are though, Amazon already has some remarkably deep discounts.
Apple's new Mac mini is the only M1-powered desktop that isn't an all-in-one model. It's so affordable, especially considering the fact that it crushes Windows PCs that cost twice as much. The same can be said of the MacBook Air, which is also on sale with discounts up to $150. But it should go without saying that the most exciting new M1-powered computer is the M1 MacBook Pro. And Amazon just slashed this incredible laptop to its lowest price ever.
The M1 MacBook Pro was between $50 and $60 off ahead of the holidays last year. Procrastination doesn't often off, but this time around you'll be very glad that you missed those deals. Head over to Amazon today and you'll find that the 13-inch MacBook Pro with 256GB of SSD storage is $200 off. And if you want to bump your storage space up to 512GB you'll still save a whopping $200!
Both of those deals are all-time low prices for Apple's new M1 MacBook Pro models. But the bad news is we have no idea how much longer Amazon's awesome sale will last. In other words, hurry up or you could miss out!
---
M1 MacBook Pro
Apple's M1 chip is a revolution in the personal computing space, offering unrivaled CPU and GPU performance
Instant wake means no more waiting for your laptop to load
The

8-core CPU delivers up to 2.8x faster performance

, while the

8-core GPU brings up to 5x faster graphics

The M1 is also Apple's most efficient chipset ever, enabling up to 20 hours of battery life on a single charge
The dedicated 16-core Neural Engine enables advanced machine learning capabilities
There has never been anything like this before on comparable notebook computers
2020 Apple MacBook Pro with Apple M1 Chip (256GB) List Price:$1,299.00 Price:$1,099.99 You Save:$199.01 (15%)
Buy Now Available from Amazon, BGR may receive a commission

2020 Apple MacBook Pro with Apple M1 Chip (512GB) List Price:$1,499.00 Price:$1,299.99 You Save:$199.01 (13%)
Buy Now Available from Amazon, BGR may receive a commission
---
M1 MacBook Air
Powered by Apple's M1 chip, the first M series chip designed entirely by Apple to optimize performance and efficiency
Apple's

8-core CPU delivers up to 2.8x faster performance

and the

8-core GPU powers up to 5x faster graphics

Up to 18 hours of battery life on a single charge — leave your bulky power supply at home
Instant wake enabled by the M1 means your MacBook is ready to go as soon as you open it
2020 Apple MacBook Air Laptop with Apple M1 Chip (256GB) List Price:$999.00 Price:$899.00 You Save:$100.00 (10%)
Buy Now Available from Amazon, BGR may receive a commission

2020 Apple MacBook Air Laptop with Apple M1 Chip (512GB) List Price:$1,249.00 Price:$1,099.99 You Save:$149.01 (12%)
Buy Now Available from Amazon, BGR may receive a commission
---
Go here to see this month's best deals on Amazon!
HBO Max free episodes are available right now to anyone
Over the last few years, the number of streaming services on the market has increased at an alarming pace. Netflix, Hulu, Amazon Prime Video, Peacock, Paramount+, Disney+, HBO Max, and more are all competing for your time and money. But there are only so many hours in a day and dollars in our bank accounts. It's a fierce competition, which is why every service is constantly finding new ways to reel in subscribers. To that point, HBO announced this week that episodes from some of the biggest shows on HBO Max will be free to watch for non-subscribers.
Today's Top Deal
Fire TV Stick 4K just got a rare 20% discount — don't miss out! List Price:$49.99 Price:$39.99 You Save:$10.00 (20%)
Buy Now Available from Amazon, BGR may receive a commission Available from Amazon BGR may receive a commission
If you're curious about the HBO Max library, this is a great way to get a sneak peek before spending any money. HBO says the collection will initially include 13 episodes of HBO and Max Originals. New titles will rotate in and out of the collection periodically. Here are all of the pilot episodes that HBO says you can watch for free without a subscription:
With that said, when I visit the HBO Max free episodes hub, I see far more than what is listed above. Beyond those shows, I also see The Nevers, Mare of Easttown, The Undoing, Insecure, I May Destroy You, and Gossip Girl, to name a few. Perhaps those were already part of a separate promotion.
How to watch HBO Max free episodes
There are a number of ways to watch the free episodes on HBO Max. In addition to clicking on the link above in your browser, you can also access the free episodes on all of HBO Max's device partners. This includes Fire TV, Android TV, Android, Apple TV, Chromecast, iOS, LG, PlayStation, Roku, Samsung, and Xbox. Basically, if you have the app, you can watch the free episodes.
Signing up for HBO Max
If the company's gambit works, these free episodes might convince you to subscribe to HBO Max. If you're a movie buff, you might want to take advantage of the ad-free tier for $14.99 a month. For the rest of the year, Warner Bros. Pictures movies will premiere in theaters and on HBO Max simultaneously. If you're not interested in watching The Matrix 4 or Dune at home, you might prefer the cheaper tier, which costs $9.99 a month, but includes ads.
Today's Top Deal
Fire TV Stick 4K just got a rare 20% discount — don't miss out! List Price:$49.99 Price:$39.99 You Save:$10.00 (20%)
Buy Now Available from Amazon, BGR may receive a commission Available from Amazon BGR may receive a commission
Windows 365 trials are now locked because everyone's swarming to try it
Microsoft brought Windows 10 to the iPad a few weeks ago, in what seemed like an extraordinary feat. However, you don't actually get to install Windows on the iPad, and Apple will never allow that. But you can run the full Windows 10 experience on any internet-connected device that supports an internet browser. That's because Windows 365 runs in the cloud, allowing businesses to offer their customers virtual Cloud PCs. Admins can customize these cloud computers in real-time, offering the kind of upgrades and downgrades that aren't possible with real computers. Microsoft made Windows 365 available to businesses earlier this week, and it didn't take long for the new Windows experience to sell out. Microsoft confirmed as much on social media, noting that the Windows 365 trial is locked for the time being.
Today's Top Deal
The best Alexa smart plugs on Amazon are somehow down to just $5 each! List Price:$24.99 Price:$19.99 You Save:$5.00 (20%)
Buy Now Available from Amazon, BGR may receive a commission Available from Amazon BGR may receive a commission

It might seem impossible for a cloud service to sell out, but Microsoft ran out of cloud capacity to meet the massive demand. Brand new devices routinely sell out as companies hurry to mass-produce more units. But with a device in the cloud, the buyer doesn't interact with a physical device. Microsoft could theoretically offer infinite Windows 365 virtual computers. But, in practice, that's impossible.
Microsoft needs to have the cloud infrastructure in place to support all these concurrent Windows 365 sessions. And the company has run out of capacity less than two days after making Windows 365 available to businesses.
How Windows 365 works
Users added to a Windows 365 trial subscription will consume the virtual PC resources allotted to them. Admins can configure only certain key aspects of a Cloud PC, including CPU, RAM, and storage. They can add and remove resources as needed. They can remove people as well.
That's a great type of Windows product that some businesses might find very useful. Rather than buying and maintaining new hardware for employees, some companies might want to deploy fleets of virtual Cloud PCs. Each employee gets their unique Cloud PC that's hooked up to fast internet. And they can access their Windows 365 PC from any device that can connect to the internet. Hence, running the full Windows 10 experience on iPad is now possible.
Best of all, the user's hardware will not impact Windows 365 performance. The Cloud PC experience is streamed to any internet-connected device. It's the internet connection that matters here, not how powerful the user's personal computer is.
Microsoft paused the trial
Microsoft did not disclose full pricing details for Windows 365 in mid-July when it announced the service. But the company opened the trial on August 3rd, revealing that Cloud PC rentals start at $20 per user per month. The cheapest Cloud PC features one CPU, 2GB of RAM, and 64GB of storage. The price goes up to $24 per month if you don't own a Windows 10 Professional license.
That's a great starting price, but it's only available to businesses. Regular users who dream of a full-fledged Windows PC in the cloud can't get on Windows 365. The best part of the service is that businesses get to try it for free for two months. That helps explain why Microsoft sold out all its Windows 365 trial "units."
We have seen unbelievable response to #Windows365 and need to pause our free trial program while we provision additional capacity. Sign up below to get notified when trials resume. https://t.co/Q05C7cBWMh

— Scott Manchester (@RDS4U) August 3, 2021
Microsoft confirmed everything on Twitter. Businesses that weren't sure whether or not to get on the Windows 365 trial a few days ago will now have to wait. They can sign up to be notified when cloud resources become available.
Today's Top Deal
Apple AirPods 2 are down to Amazon's lowest price of 2021 List Price:$159.00 Price:$119.00 You Save:$40.00 (25%)
Buy Now Available from Amazon, BGR may receive a commission Available from Amazon BGR may receive a commission