Activision CEO Bobby Kotick still gets paid way too much, investment group says Activision Blizzard CEO Bobby Kotick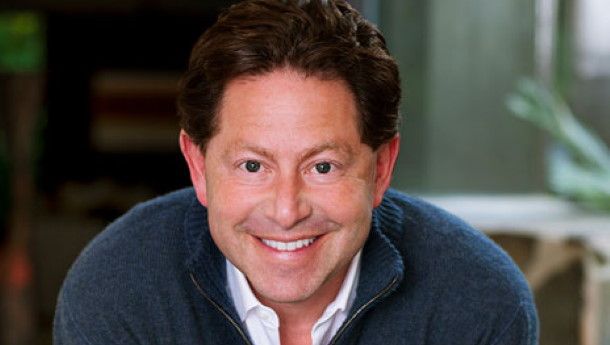 In June 2020, CtW Investment Group, which "works with union-sponsored pension funds to enhance long-term stockholder value," called on Activision shareholders to vote against a proposed compensation package for CEO Bobby Kotick. Kotick had received nearly $100 million in combined stock and options rewards alone, executive director Dieter Waizenegger said at the time, an amount that has "consistently been larger than the total pay (the sum of base salary, annual bonus, and equity pay) of CEO peers at similar companies."
(Not that CtW was especially enamored with Activision's competitors: It made a similar complaint about Electronic Arts a month later. The Activision bid failed, but shareholders actually rejected the proposed pay packages for EA executives.)
In April of this year, Kotick signed a new employment extension agreement with Activision in which he agreed to cut his base salary and bonuses in half, a move the company said "reflects shareholder feedback, incorporates market best practices, and continues to directly connect pay to performance." Not that he'll suffer too greatly as a result: His base salary was still $875,000 after the cut, and bonuses could net him another $1.75 million on top. He's probably got a little bit saved up from previous bonus payouts, too.
Still, it's a deep cut, but it doesn't go far enough for CtW Group. In a statement, it said that the two-year term of his employment extension "is too short to significantly impact his total pay for an extended time." As a result, it is again calling on shareholders to vote against the "Say On Pay" proposal, and the re-election of Activision's Compensation Committee chair.
$ATVI still at it…We've launched another vote no on their #execpay and also their Compensation Committee Chair. Read more here.👇#corpgov https://t.co/EfY4QKXyaN pic.twitter.com/MzNneXSoNLJune 8, 2021
See more
"The Compensation Committee did not address longstanding shareholder concerns about executive pay practices at Activision by extending CEO Kotick's contract by less than two years. Given the repeated opposition to CEO Kotick's pay over the years, shareholders should expect to see a long-term reform of his compensation over a greater period than merely one year," the statement says. "The CEO's 2021 equity award will accelerate at maximum payout level leaving most of the compensation reductions to apply to only one full year, 2022, and as such may only cover the equity award for next year."
The duration of Kotick's employment extension means that his pay could be renegotiated again—and presumably up—as soon as April 2023, less than two years from now. Furthermore, the period overlaps with Activision's "Shareholder Value Creation" incentive programs, the terms of which have already been met for the maximum possible payout. That means "the only full year for which Mr. Kotick will see a meaningful equity pay reduction is 2022," CtW Investment Group said. "In other words, the extension is not long enough to represent an earnest effort by the Compensation Committee to reduce the CEO's outsized equity pay over a sustained period."
I would never argue that Kotick's pay is even remotely close to justified, but even so I wouldn't bet too heavily on the likelihood of shareholders pushing back against it. Activision's share price has been moving in the right direction for the past several years, and the company's recent quarterly results were "well ahead of expectations," which is all that really matters.
Ubisoft DRM Breaks Might & Magic X: Legacy Single-Player, DLC
On June 1 Ubisoft shut down online services for several popular games. One of those games was 2014's Might & Magic X: Legacy, an old-school first-person hack-n-slash dungeon crawler with no online multiplayer components whatsoever. It did, however, require a one-time verification through Ubisoft's Uplay system to activate the game. Without it, players can't get past the game's first act. Thankfully there's a partial workaround for this entirely unnecessary snafu.
Might & Magic X: Legacy is a game that anyone with a Steam account or access to the Ubisoft shop can purchase and download right now for around $25. As Redditor and outstanding name-haver SensualTyrannosaurus points out, it's not exactly the best time to buy. Since Ubisoft shut down the game's network services, players have been unable to get past the game's first chapter without manually editing their game files, while the game's downloadable content remains completely inaccessible.
Read More: Back 4 Blood Will Require An Always Online Internet Connection And That's Terrible
In a post on the Steam forums, user ljmiii helpfully details how to remove four lines from the game's "LevDialog.xml" file, effectively bypassing the initial ownership check that occurs at the end of Might & Magic X: Legacy's first chapter. Again, while this workaround does give owners access to the rest of the game's normal content, it does nothing to enable "The Falcon & The Unicorn" downloadable content.
Kotaku's reached out to Ubisoft regarding the issue, and will update this post should it respond. Reddit OP SensualTyrannosaurus says they have spoken to Ubisoft support, and that they are aware of the situation.
G/O Media may get a commission
This is another unfortunate example of the problems with requiring an online component for an otherwise completely offline game. This is not a massive, invasive digital rights management check. It's just a quick-and-simple check-in with Ubisoft's servers that's now causing a headache for legitimate game owners. This isn't something we should have to deal with. Hopefully, Ubisoft can issue a quick fix—and make the DLC available again—and Might & Magic X: Legacy fans can get back to their worry-free dungeon crawling.
Activision Shareholders Vote To Keep Paying CEO Bobby Kotick A Ton Of Money
Long-time Activision Blizzard CEO Bobby Kotick eked out another lucrative victory today at the company's annual shareholder meeting with a narrow vote of 54% in favor of maintaining his generous salary and millions in annual bonuses. The win comes after a year-long campaign by CtW Investor Group to rein in what it calls the Call of Duty boss' "excessive executive pay."
"We are pleased that, based on exceptional shareholder returns and responsiveness, Activision Blizzard shareholders again approved our say-on-pay proposal and reelected our Board directors with an average of 96% of votes," a spokesperson for Activision Blizzard wrote in an email. While shareholders overwhelmingly voted to re-elect the company's board of directors, only 54% approved of the say-on-pay proposal, the lowest number ever according to the CtW Investment Group.
Originally scheduled to take place on June 14, Activision Blizzard ultimately delayed the vote until today "based on requests from shareholders for additional time." A say-on-pay proposal is a non-binding vote that lets shareholders either voice support or reject CEO pay terms. As Axios reported, a failed vote would put increased pressure on the company to further reduce Kotick's pay.
"It appears Activision did just enough arm-twisting for its Say on Pay measure to pass, nearly failing to receive majority support with only 54% of votes cast in favor," Michael Varner, director of executive compensation research at CtW, told Kotaku in an email. "Such marginal support for Say on Pay votes is extremely rare: fewer than 4% of companies in the broader Russell 3000 index receive support around 50%, with average support in the S&P 500 at 88.6%."
G/O Media may get a commission
Despite slashing his base salary from $1,750,000 down to $850,000 earlier this year, Kotick makes most of his money from annual bonuses. Even with the lower salary, he could still be on track to earn tens of millions more, as he has over the last several years thanks to Activision Blizzard's exploding stock value during the pandemic.
For its part, Activision Blizzard maintains that the amended compensation will result in significant cuts to Kotick's pay over the next year, and argues he deserves his massive past payouts for helping the company's stock price balloon.
"Mr. Kotick, the longest tenured CEO of a public technology company, has transformed Activision Blizzard, achieved record results, doubled the value of the company, and delivered more than $45 billion in additional shareholder value since his employment agreement took effect in October 2016," a spokesperson for the company told Kotaku. "Under his leadership, he has turned Activision Blizzard into one of the most important and valuable entertainment and technology companies in the world, increased jobs, and led major strategic investments that have enabled the company to far outpace most of its peers."
The shareholder vote comes after Activision Blizzard announced layoffs across various parts of the company back in March. The number of employees affected was less than 2% of its total staff, or around 190 people, Bloomberg reported at the time. Amidst these and other layoffs at the company, developers within Blizzard have been pushing for more transparency and equity around employee pay. According to documents reviewed by Bloomberg, some junior developers there reported being paid less than $40,000 a year, or less than a fraction of a percent of Kotick's total 2020 earnings. But hey, Call of Duty machine go Brrr.
Ratchet & Clank: Rift Apart Is A Good Intro To An Old Series
Jumping cold into the latest entry of a long-running series is often a daunting proposition. Catching up with dozens of characters across decades of games? Checking out Wikipedia pages between missions? No thanks! An exception to this rule is Ratchet & Clank: Rift Apart, released earlier this month for PS5, which doesn't require even a wink of familiarity to be a good time.
Despite being a lifelong gamer, I've largely missed Insomniac's iconic space-faring Lombax. (Earlier this year, I played approximately 30 minutes of the 2016 remake before getting distracted by a cascade of newer but not necessarily better games. I haven't found the time to return.) But I wanted to play Rift Apart, because, well, freakin' look at it:
When John Walker described Rift Apart as "brain-dazzlingly stunning" in his review, that wasn't hyperbole. The game also sports the pedigree of a studio responsible for gems such as Marvel's Spider-Man: Miles Morales and the tremendously overlooked Sunset Overdrive. Plus, it's supposedly a showcase for the snazzy new features of the PS5—, like haptic feedback and instant loading screens— that bear a ton of potential but haven't exactly been seen much in action since the console launched last November.
Going in, I fully expected to get a kick out of the gameplay but feel otherwise lost. I figured I'd be up to my shoulders in wiki lore pages, or at least pausing the game every five minutes to beg friends to explain references to me. Instead, I've found this game a breeze to jump into. The relationship between the two lead characters comes off as natural and earned, even though I missed its earlier chapters. Clank might be a robot, but he loves Ratchet to the moon and back—and that bond is reciprocated. Dr. Nefarious might be the bad guy, but that's a blatant result of insecurity, which likely resulted from years of losing at Ratchet's furry hands. I needn't be steeped in Ratchet history to immediately grasp these concepts.
Read More: Ratchet & Clank: Rift Apart Is The Best Mascot Platformer In Ages, But There's Not Much Competition
G/O Media may get a commission
The ease of entry is further buoyed by the presence of a new character, Rivet, also a Lombax. In fact, Ratchet & Clank: Rift Apart even comes out of the gate with a cinematic sequence starring Rivet, a creative choice that seems designed to onboard newcomers who might not be up to speed on the decades-old PlayStation mascot. Rivet's brand new to this fictional universe, just like those of us who haven't played a Ratchet game before. It's a lot easier to dive in cold when someone more capable than you is leading the way, even if they are of a species that doesn't exist.
There's also the matter that Rift Apart, perhaps more so than any game I've played for the PS5, is unabashedly a video game. There's no need to hand-wave the more outlandish concepts—like the prominence of fully cognizant artificial intelligence, or the species of space beavers that are all individually and inexplicably named Mort—with some pseudo-scientific explanation that may or may not hold up to scrutiny. Much of Rift Apart is nonsensical in a way many video games aren't these days. The primary upgrade material is called raritarium, for crying out loud. (Note: It doesn't seem that rare to me.)
I've no doubt that, by coming into Rift Apart with little to no understanding of the series, I'm missing out on various winks and nods that would make the game more enjoyable, at least in the "Oh, ha, I got the reference" way. But missing this stuff hasn't cut into my enjoyment of the game.
If you really feel like you need to start with an earlier game, you have an easy avenue to play the previously most recent Ratchet game, provided you also subscribe to PS Plus. The 2016 remake is among a set number of well-received PS4 games that are free at no extra cost to PS5 owners who subscribe to PS Plus, and, by most accounts, it serves as a good introduction to Ratchet & Clank. You could start there. In my mind, you don't need to.