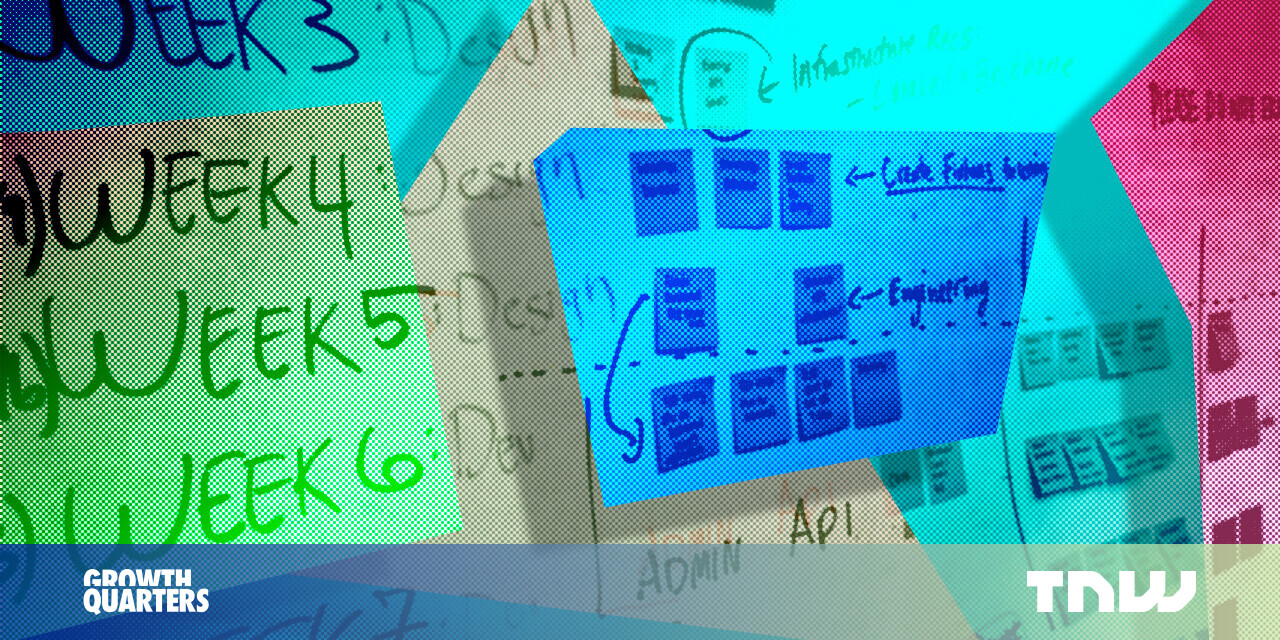 With the end of the pandemic (hopefully) in sight, most of us are eagerly waiting to go "back to normal," but there are some things that maybe might never go back to the way they were before. It's interesting to think about what habits of pandemic life could or should remain with us after things have returned to normal.
Will we continue to enjoy the calming power of frequent walks around the neighborhood? Will Takeout Tuesday still be a thing? How about weekly Zoom calls with distant family members?
Why not? Many of the perspectives we've gained and rituals we've embraced during the pandemic could be beneficial in post-pandemic life, and I suspect we'll find they're worth holding onto.
It's the same in business. As a startup founder and CEO, I know that COVID-19 has driven home several lessons that will endure in how our company is run well into the future.
Here are the five biggest ones I want to retain once we get back to normal, and I think you should embrace them too.
1. Prioritizing employee mental health was long overdue
Companies want their workers to be healthy, but pre-pandemic, the emphasis was typically placed on physical health and wellness.
While many employees have had access to at least some mental health services through their company medical plans, open conversations about mental health and well-being were uncommon. From standing desks and healthy office snacks to activities like step-counting contests, the focus generally was on the physical.
No more. Though mental health already should have been a prime concern in a digital age that is exerting heavier, ever-changing professional demands and threatening work-life balance, pandemic-related stress has finally put mental health on equal (or even higher) footing with physical health in corporate life.
Like many other companies, ours expanded our wellness benefit in 2020 to not only include, for instance, a gym membership but anything that promotes emotional well-being. We've also sought to remove any stigma around an employee taking a mental health day.
Fortunately, I don't think this is toothpaste that can be put back in the tube. Companies would be foolish to ever retreat from this increased attention to mental health. Supporting employee mental health is not only the right thing to do, it's good for business.
2. The future of work is 'remote plus'
My company already was all remote before COVID-19, believing that the increased employee productivity, ability to hire the best talent regardless of location, and elimination of office-related costs are irresistibly huge benefits. But I've learned something in the last year: even in an all-remote model, it's critical for teammates to have some in-person quality time.
You can't expect people to build connectedness and trust when they see each other exclusively as squares on a Zoom screen. Being physically together, even if it's just two to four times a year, is necessary to foster a collaborative company culture.
Nothing seems quite the same when employees exist in a 100% virtual world – not even the company holiday party. I went all out in December to try to make ours shine. During the four-hour online event, I scheduled a beer tasting (with brews shipped ahead of time to partygoers), a performance by a magician, and a Bingo contest.
Everyone said they had a lot of fun… but that it just wasn't as good as being together.
The pandemic may have accelerated the trend toward remote work, but I think a lasting lesson is the value of a "remote plus" approach in which employees work wherever they want most of the time but still come together on occasion.
3. Business travel is often unnecessary
There have been times in my career I spent 50 to 75% of every month on the road to meeting with customers, connecting with employees, pitching investors, and attending trade shows. Even after COVID-19 is in the rear-view mirror, I doubt that number will ever again exceed 30%.
The pandemic has shown that so much can be accomplished in a simple Zoom meeting. I suppose we knew that before the pandemic, but it was more customary to get on a plane and interact in person.
The last year has proven that was often a silly waste of time (not to mention CO2 emissions). In-person meetings have their time and place, but my road warrior days are over.
4. Stretching a dollar is good
As in the Great Depression and other hard times throughout history, I think the pandemic has made thriftiness a virtue.
During a global crisis, you inevitably evaluate expenditures more stringently. So while I may have sprung for an elaborate online holiday party to bolster employee morale, I also have been putting our capital expenditures for things like software tools under a microscope.
I think COVID-19 has reminded everyone that carefully examining every expenditure for ROI is always smart.
5. A good leader knows how to trust
I think back to a previous company I founded and led, one that had physical offices. I was a hands-on CEO by nature and I'd often roll up my sleeves and work closely with people on a project or task.
But with my new company and its all-remote model, it would be hard to micromanage even if I wanted to. When everyone is at home, you just have to trust that people are getting their jobs done well. Which, of course, they nearly always do, without the CEO looking over their shoulder.
I suspect that many executives have become more trusting during the pandemic and that many will remain so.
I'm reluctant to call any of these five lessons silver linings, since it's hard to find good in a pandemic that has killed 2.4 million worldwide as of this writing, battered the global economy, and disrupted life for everyone. But we can't ignore that we learn from hardships.
Business leaders, just like anyone else, should cherish the perspectives that the last year has revealed or reinforced. In many cases, they can only make themselves and their companies better.
How to Install Flexible Hose
Unlike standard metal tubing, flexible hoses allow motion between two end points for easier routing over, under, through, or around obstacles. They're often used to transport corrosive or flammable fluids and operate under high pressure, so it's crucial to install them correctly.
Only competent qualified experts should attempt to install flexible hoses to ensure they meet the relevant standards for safe operation. It's essential to choose the correct type of hose and hose fittings for the specific application and location, or you may be looking at disastrous consequences.
For example, a stainless steel hose would be suitable for gases or liquids under high temperatures and pressures, ideal for use in heating or ventilation and the automotive or power generation industries. Meanwhile, a composite hose would be the best choice for working with petrochemicals due to its higher resistance against corrosion.
Once you've identified which type of flexible hose is appropriate for your usage, read this guide on installing flexible hoses to ensure that they meet or exceed the required parameters and that your configuration doesn't limit their lifespan.
Flexible hose installation checklist
Follow this straightforward run-through to make sure your flexible hose is fitted correctly.
Check there is no visible damage to the flexible hose prior to installation.
Make sure the hose is a sufficient length to create a smooth curve without stretching or twisting.
Use the appropriate type and size of tools to secure the fittings.
Allow some slack on the straight ends of the hose, as over-tightening can cause stress corrosion cracking.
Do not bend hoses near the fittings. If there's a tight bend required, use elbow fittings to join hoses instead.
Ensure the ends are sealed securely, especially for insulated hoses where a build-up of moisture can cause them to fail.
Check that the hose isn't rubbing against any other surfaces in its installed position.
Flush the circuit to clear any debris and pressure test to make sure all connections are secure.
Hose assemblies should undergo periodical inspections to identify any issues before serious failures potentially occur. Look out for the following:
Frayed or bulging steel braiding
Deformations such as twisting or flat spots
Slippage, cracks, or dents
Loose fitting attachments or covers
Contact with adjacent piping or machinery
Indications of corrosion
If you notice that any of these faults are present, repairs or replacements will be needed.
Tips for installing flexible hose
There are several common causes of flexible hose failure that should be avoided at all costs. By following these tips, you'll make sure that your hose installation is secure, effective, and long-lasting.
Handle flexible hose with care
Lift and carry metal hoses carefully to prevent abrasions prior to installation – never drag them along the floor or let them make contact with other objects or materials in the vicinity.
When not in use, flexible hoses should be stored away from fumes and potential spillages, such as sprays and weld splatter.
Avoid torque
Torque distorts the hose and creates more stress on the twisted area, reducing its strength and eventually resulting in premature failure.
Only bend the hose gently into a natural curve rather than twisting laterally. Avoid accidental torque by holding the hose in place while the fittings are tightened.
No out of plane flexing
You can avoid twisting the hose and damaging wire reinforcement by only bending the hose in one plane. If the hose is bent in multiple planes, it reduces the hose's pressure capacity.
Alternatively, you can use multiple sections of hose coupled and clamped between bends if multi-plane bending is unavoidable in the installation space.
No axial extension or compression
Flexible hoses must be properly anchored and supported to absorb movement, as excessive weight will compress the hose and relax the tension.
This puts the assembly at accelerated risk of structural failure if the hose is not appropriately guided.
No sharp bends or over-bending
Do not exceed the recommended bend radius of the product, because bending in multiple places and too close to fittings creates excessive strain that can result in leakage from fatigue cracks.
To prevent over-bending and sharp bends, allow extra length for expansion and contraction when cutting the hose and use elbow fittings or swivel joints to connect smaller sections of hose.
Always provide adequate support and protection
When bent into a curve, both ends of the hose must be supported to prevent sagging. However, you should never over-tighten the fittings to keep the ends straight, as this restricts movement and can result in bulging.
You should use clamps on the fittings to hold the hose in place away from adjacent surfaces, and consider protective hose covers as an extra defence against abrasion.
Route hoses appropriately
Plan the hose routing in advance as much as possible to avoid stacking hoses or twisting them around each other.
Cluttered hose assembly isn't only unpleasant to look at, but it also causes abrasion and makes safety maintenance much harder.
You should also prevent external exposure to excessive heat or corrosive or flammable chemicals that can damage the outer surface.
How to Log in to Linksys Extender and Access the Setup Page?
Internet lovers are increasing rapidly day by day and that is why Linksys WiFi range extender comes into the picture. This device allows netizens to enjoy the blazing-fast WiFi speed on their devices that are connected to Linksys extender setup-xxx network. Sometimes, the Linksys extender setup process can be a daunting task for 90 percent of users. If you are also having trouble while accessing the Linksys extender setup page, then here's the list of some effective fixes that will help you log in to your device and access the setup page in a hassle-free way.
Without wasting much time, let's get started!
Steps to Access the Linksys Extender Setup Page
To tweak various settings on your Linksys extender, it is important for you to access its web-based setup page. In order to initiate the setting changes, you need to access the Linksys extender login page. Walk through the steps listed below and know how to make the Linksys extender login process an easy task.
Connect Your Linksys Extender to Your Router
To access the web-based setup page of your Linksys extender, you need to connect it to your router using an Ethernet cable.
Once you're done, plug in your Linksys extender and power it on. Do not proceed until and unless you see a stable green LED on your Linksys WiFi range extender.
Open a Web Browser to Access the Linksys Extender's Web-based Setup Page
As soon as you are done with the process of connecting your Linksys extender and router, the next thing you need to do is to open a web browser on a PC or laptop.
Pro Tip: To prevent Linksys extender login issue, you are advised to use an up-to-date internet browser only. Besides, clear junk files and browsing history also.
Connect to Linksys Extender's WiFi
To reach the Linksys extender login page and access its setup page without any hassle, you need to connect your device to the Linksys extender's WiFi.
Use the Default Web Address
To log in to your Linksys extender, you need its default web address, i.e. extender.linksys.com. In case you are not aware of the web address, see the Linksys extender manual or contact us right away.
After getting the Linksys extender's default IP address, type it into the address bar of your internet browser. Make sure you type the web address correctly. Thereafter, press the Enter key on your keyboard and you will be taken to Linksys extender login page.
Pro Tip: You can also use the default Linksys extender IP address to access the login page. See the Linksys extender manual for the default IP address.
Enter the Linksys Extender Login Credentials
Once you reach the login page of your Linksys extender, you need to enter its default username and password in the given fields and hit the Log In button.
Note: If you have changed the login details at the time of Linksys extender setup, bear in mind that the default ones will no longer work. So, make sure to use the correct Linksys extender login credentials.
Access the Linksys Extender's Web-based Setup Page
After following the steps listed above in the exact given order, you would be able to access the web-based setup page of your Linksys extender. Now, navigate to the settings page of your extender and make changes as per your needs.
Endnote
Our guide on how to log in to Linksys extender and access the setup page ends here. We hope that you will now get access to the web-based setup page after successful Linksys range extender login. On the off chance if the steps listed above don't help you make the most out of your Linksys extender, seek help from our expert technicians and let them fix all your extender-related problems in no time.
Why Am I Not Able to Perform Netgear Extender Login?
Accessing your Netgear WiFi extender's web admin panel allows you to configure its advanced settings. And if that's exactly what you aren't able to do, the following reasons might be acting as a barrier in your way:
Weak internet connection
Poor connection between extender and router
Corrupted or outdated firmware
The hardware of your extender is age-old
The LED light on your device isn't green
To stop these reasons from letting you perform Netgear extender login, mentioned below are the troubleshooting tips you need to follow:
Know How to Access the Netgear Extender Login Page
Ensure Your Device Has Access to a Strong Internet Connection
One of the major reasons why you're facing issues while trying to log into your Netgear extender is because of a weak internet connection. Thus, make sure that your WiFi device has access to a strong internet connection.
If you are still skeptical about the internet issue, it is recommended that you get in touch with your Internet Service Provider (ISP). Chances are that the internet issue is from their end. In case it is, they'll send an agent over to your house to help you fix the issue at hand.
Check the LED Light on the Netgear WiFi Range Extender
After you powered on your extender, did you check the status of the LED light? No? Perhaps you proceeded further without waiting for the LED to turn green. And, that's where you went wrong!
To troubleshoot this issue, you need to power cycle your Netgear range extender. It might help! Follow the instructions mentioned below to power cycle your WiFi device:
Disconnect all the extra devices connected to your extender.
Power off the Netgear extender and unplug it from the wall socket.
Reconnect the extender to the power source.
Now, wait for the LED light to become green.
Once the LED light turns green, try to access the Netgear extender setup page. Still no luck?
Check the Connectivity Between the Extender and WiFi Router
Another thing that you can do in order to successfully log into your device is to check the connection between the extender and router. There is a possibility that your extender isn't well connected to the router, thereby causing all the fuss.
Therefore, disconnect both your WiFi devices and reconnect them. We recommended you to connect your devices using a wired source rather than a wireless source. It's a safer option in comparison.
Update the Firmware of Your Netgear Range Extender
One of the reasons why you aren't able to log into your Netgear extender is because of a corrupted or outdated firmware. Therefore, the next time you try to access the web admin panel of your device, perform Netgear firmware update first.
Updating the firmware of your extender will reduce the chances of login failure. So, waste no time in accessing the Settings of your WiFi device and updating its firmware.
Restore Your Extender to its Factory Default Settings
Last but not least, resetting your device can also help you in accessing the Netgear extender login page without any hassle. In order to restore your extender to its factory default settings, mentioned below are the guidelines you need to follow:
Power on your Netgear WiFi extender.
Connect the extender to the WiFi router.
Look for the Reset button on your device.
Once found, take an oil pin and carefully press it.
Hold the Reset button for a couple of seconds before releasing it.
Once you reset your Netgear extender, try to access its web admin panel. Are you able to? If yes, feel free to share your experience with us through the comments section below.